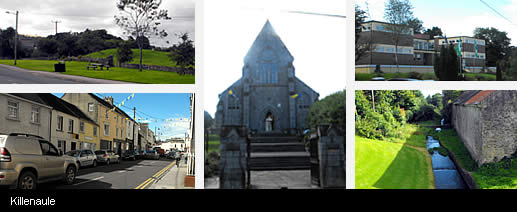 Parish Newsletter Saturday 19th And Sunday 20th December 2015
---
Wishing All  our Parishioners A Happy Christmas
Sat 19th Dec at 7.00pm:                
Richard, Elizabeth, Ambrose & Michael Boland, Monslatt.
Martin Skeehan, 19th Anniversary – Cashel Road.
Joe Shelly, Graystown     /     Nan Gorman, Ballintogher.
Margaret & Michael Beatty and Bridget Ivors, Earlshill, Ballynonty.
Mary Hassett, Bailey Street.
Reader: John Cooke.
Sun 20th Dec at 11.00am:
Corbett Family, Ballincurry
Kathleen Ryan, 5th Anniversary – Lanespark.
Timothy Ryan, 49th Anniversary.
Reader: Mary Sirr
Mon 21st Dec at 10.30am:
Michael Holohan, Kilbrennal.
Tues 22nd Dec at 10.30am:
Con & Bridget Burke Kylenahone & Their Daughter Eileen Hall and Deceased Members of the Bourke & Somers Family
Wed 23rd Dec at 10.30am:
Morning Mass
Wed 23rd Adoration:
Adoration from 11-12 Noon Only
Thurs 24th Christmas Eve 7pm:
Coffeys, Kellys, Hickeys, & O' Connell Family.
Sean Quigley, Crohane.
Paddy & Mai Carroll, Christy Carroll & Shane Carroll.
Reader: Bridget Mc Cormack Music By: Folk Group
Fri 25th Dec Christmas Day 11am:
Joe, Sean & Tommy Geoghegan.
Megan Hutchinson, Tom, Nellie & John Cawley.
Jack & Tom O Reilly, Neil & Tom Reilly.
Paddy & Mai Carroll, Christy Carroll & Shane Carroll
Reader: Thomas Shanahan Music By: New Choir
Sat 26th Dec at 7pm:
Nellie & Christie Considine, 7 St. Mary's Road & Daughter Mary.
John & Mary Watts   / Kieran Lloyd, Knockavardagh.
Margaret (Peggy) Hanley, Roan, Ballinure.
Michael, Mary, Dan & Sr. Metilda Burke, Monslatt.
Reader: Tommy Kerwick. Music By: Folk Group
Sun 27th Dec at 11am:
Mary Maher (1st Anniversary) & Tommy Maher, Knockavardagh.
Reader: Lily Barrett
---
Altar Society Members & Cleaners: Christmas Meeting on Tuesday 22nd Dec at 8pm in Ardagh House
Sincere Thanks                                  Offertory Collection:                  Killenaule:  €485.00  
                                                            Christmas Clergy Collection:      Killenaule:  €270.00  
Envelope Collection:                        Christmas Clergy Collection this  Sat / Sun 19th & 20th December
                                                           Extra Envelopes available in the Porch.  Please give generously.
                                                          New Envelopes start date 8th February 2016.         
---
St. Joseph the Worker Church – Moyglass      
Sat 19th Dec at 8.00pm:                Jimmy Thompson, Late of Clonbrogan  
                                                        Edward & Margaret Murphy, Late of Mallow.
                                                        Maggie Tynan, Late of Coolbawn.
                                                        Reader: Mary O' Meara   /        Eucharistic Minister: Ann O Dea
Sun 20th Dec at 10am:                
Mary O Meara, Late of Balloughboy.
Reader: Mary Richardson            /          Eucharistic Minister: Catherine Tynan
Thurs 24th Dec Christmas Eve 8pm:   
Intentions of the Parishioners of the Parish
Reader: Cathriona Quirke.  / Eucharistic Minister: Jim O Meara
Fri 25th Dec Christmas Day 10am:
Ollie Ma Carthy.
Reader: Philip O Dea / Eucharistic Minister: Bridget Sheehan
Masses for the coming week:
Tuesday & Wednesday at 9.30am
NB No Adoration on Thursday – Christmas Eve
---
Confessions (in preparation for Christmas) Before & After Mass
St. Mary's Church, Killenaule.            Sat 19th December    
St. Joseph the Worker Moyglass:     Sat 19th December
---
Eucharistic Adoration – Killenaule
Wednesday 30th December – From 11am to 12 Noon
Wednesday 6th January Holy Day – 11am – 12 Noon
---
Sunday Reflection
I love the image of the Incarnation, found in some early Christian writings, of Jesus as a powerful singer with a fine voice and perfect pitch who joins a discordant choir (humanity) and transforms it from within. The American Theologian and Writer: Richard Mc Brien, explains this further when he says 'It is not that Jesus gave us a completely different set of songs to sing. He helped us understand, enhance and perform our standard repertoire in an entirely new and beautiful way'
---
Thought for the Week
The Best Gift around the Christmas Tree is the presence of Family wrapped in love.
---
Killenaule Library will be closed on 23rd & 30th December
Reopen on Wed 6th January 2016.
Nollaig Shona to all our borrowers.
---
Slieveardagh Centre Killenaule closed at 12 noon on Friday 18th Dec for Christmas Break and will reopen on Tues 5th January at 9am.  Wishing all our customers a Happy Christmas & A Peaceful New Year.
---
Word of Thanks
Thanks to all who help and give generously to supporting our Parish. To our Readers, Eucharistic Ministers, Collectors, Counters, Altar Society Members, Peggy Carroll for Christmas Flowers in Killenaule. To our Sacristans Tony Geoghegan Killenaule & Majella Walsh, Moyglass.  To our Altar Servers to our Choirs, Moyglass, Parish Folk Group and our New St. Mary's Choir.  Fás, Eucharistic Adoration group in Killenaule & Moyglass.  Slieveardagh Heritage Centre. Cleaners inside and outside, Tús Workers, Legion of Mary, Coolmore Stud, Gleeson's Quarries, St. Vincent de Paul. To members of the Finance Committee.  Schools of the Parish Killenaule / Moyglass & Ballinure, Scoil Ruain and Bailey House Nursing Home. To all the Clubs & Businesses of the Parish.
Sincere Thanks & Happy Christmas to all your Family – Fr. Jimmy & Fr. Danny
---
Goal Mile in Moyglass Community Centre on Christmas Morning at 11am.  All are welcome.
---
Table Quiz in Ardagh House on Sat 27th Dec at 9pm.
Proceeds in aid of Christmas Lights and Community Group.
---
Epiphany Carol Service & Reception Magorban
On Wednesday 6th January at 8pm In Magorban Church.  All are invited.
---
Fr. Danny 086 – 2402482
Killenaule Radio: 106.7fm (Please retune to this new wavelength)