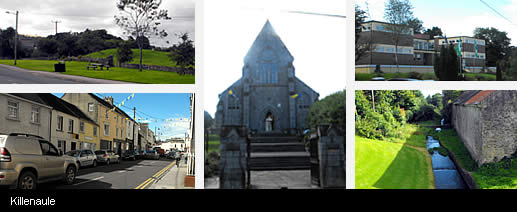 Parish Newsletter Saturday 3rd And Sunday 4th, September 
2016
---
Sat 3rd Sept at 7.00pm:
Helen O' Connor, Springhill – Months Mind
Reader: Patsy Burke.
Sun 4th Sept at 11.00am:
Dick & Josie O' Connell / Margaret & Kathy Kelly.
Bill, Nora, Nancy, Liam, Tom & Jim Johnson, Monslatt.
Celebrant: Fr. Austin Bulfin, Ballinure / Reader: Kathleen Cormack
Sat 10th Sept at 7.00pm:
Timothy & Philomena O' Connor, Main Street and Daughter-in-law Marian.
John & Rita Lahart, Knockbritta.
Michael Ryan – 3rd Anniversary.
Willie Ryan – 2nd Anniversary and The Ryan Family, Ballintogher.
Paddy & Dick Croke, Noan, Ballinure.
Reader: Una Hayes.
Sun 11th Sept at 11.0am:
Thomas Nolan & The Nolan Family, Ballinure.
Reader: Siobhain Duggan.
Morning Mass:
Mon, Tues, Wed, Thurs & Fri at 10:30am /
Parish Rosary after Mass each Morning / Legion of Mary Tues 7.30pm /
Exposition of Blessed Sacrament on Wednesdays from 11am-7pm
Sincere Thanks:
Offertory Collection: Killenaule: €678.00 Moyglass: €740.00
Other Collections: Killenaule: €120.00 Moyglass: €75.00
---
St. Joseph the Worker Church – Moyglass
Sat 3rd Sept at 8.00pm:
Michael & Mary Smyth, Late of Coolbawn
Tommy & Tessie Kennedy, Late of Woodhouse
Patsy & Alice Hunt, Late of Woodhouse.
Reader: Anne Lacy / Eucharistic Minister: Mary Teresa
Sun 4th Sept at 10.00am:
Reader: David Curran / Eucharistic Minster: Jim O' Meara
Sat 10th Sept at 8.00pm:
Jim & Nan O' Meara, Late of Moyglass.
Reader: Mary O' Meara / Eucharistic Minister: Jim O' Meara.
Sun 11th Sept at 10.00am:
Kevin O' Dwyer, Late of Woodhouse – Months Mind
Reader: Joan Quigley. / Eucharistic Minister: Bridget Sheehan
Masses for the Coming Week: Tuesday to Friday at 9.30am
Adoration on Thursday at usual times – All Welcome.
---
Donations of Flowers for September to:-
Kathleen Cormack, Maura Blackmore & Mary Sirr
---
Best of Luck to Tipperary in the All Ireland Finals
Senior & Minors.  John, Kieran, Declan, Cillian & Owen.
---
Graveyard Masses Remembering Our Dead
Lanespark – Tuesday 6th Sept at 7pm.
---
August Hall Draw Results – Moyglass
1st Prize: Paddy & Catherine Bergin.
2nd Prize: Fr. Jimmy O' Donnell.
3rd Prize: Helen Fahey.
4th Prize: Bob Hall.
5th Prize: Michael Philips.
Thanks for your support.
---
Coffee Morning in Aid of South Tipperary Hospice.
On Thursday 15th September at the residence of Ann O' Dea, Ballyvaden.
---
An Auction
Will be held in Killenaule on Sunday 23rd October in Aid of St. Vincent de Paul.  Anybody with any items for the auction, please contact Mary on 087-6216516.
---
Slieveardagh Centre Killenaule (052) 9156165
– Autumn Courses.
Computers for the Terrified: this is a Beginner's Computer Course for people who have never even turned on a computer. It will include Microsoft Word, saving, editing and setting up an email to paying bills online. There are no exams and the course itself is easy-going in a relaxed atmosphere. This is an 8 week course; every Tuesday Night from 7-9pm; commencing on Tues 4th Oct. Early booking essential as this course is very popular and fills quickly.
One To One Computer Tutoring
Is a full course not for you!! Do you want to learn only a specific part of the computer – then we have the answer for you. One to One Computer Training is available every Wednesday from 10am to 3pm; hourly sessions designed to meet your needs. Why not book an hour with us where you will be taught by an excellent tutor on a one to one basis. Call 052-9156165 to book your hour or for more information – booking essential.
---
Council supported Painting Scheme for Business & Residential dwellings
In Killenaule Town Centre.
Full Details posted on Notice Board in Centra
---
Tipperary Mini Marathon
7th Annual Tipperary Mini Marathon will take place on Sunday 25th September at 11.00am.  €20 Entry Fee.  To enter and for other information see our webpage www.tippminimarathon.ie
---
Chiropodist
Chiropodist will attend the Millennium Centre, Glengoole on Thursday 8th Sept, phone 052 9157992 for an appointment.
The Millennium Centre's Meals on Wheels service will resume Tuesday 6th Sept & the Wednesday Social Club resumes Wednesday 7th Sept.
---
Services for Deaf and Hard of Hearing People
Our next clinic will be Monday 5th September 2016, from 10:00am to 1:00pm. in St Mary's Health Centre, Thurles.
This is a free service where you can acquire information regarding hearing loss, guidelines for good communication, information on equipment for your home to help you hear the doorbell, phone, smoke alarm and television.  We also provide information on Irish Sign Language, Tinnitus and Lip-reading.  Come in and have a chat, no need for an appointment. HSE hearing aid tubing can be changed and batteries for all hearing aids can be purchased for €2 for a packet of 6. We do not service, fit or issue hearing aids at our clinic. Family members and local agencies are welcome to seek advice. If you require more information please contact the resource office: DeafHear.ie Mid-West, Pery Street, Limerick.
Tel: 061 467 494 / Fax: 061 467 497 Text: 087 6839754 Email: limerick@deafhear.ie  Web: www.deafhear.ie
---
Scoil Ruain- PLC QQI courses in
Early Childhood Care and Education and
Business Administration, will commence on September 12th in Adult Ed. building.
These courses are suitable to school leavers and mature students. Eligibility for grants may apply. Further information available @ Scoil Ruain 052-9156332.
---
Holycross Novena
September 8th to September 16th.
7am / 10.30am / 4.30pm / 7.30pm / 9.30pm each day.
---
Year of Mercy Event
St. Ailbes – Walk of Mercy – Patron of Diocese; on Sunday 11th September at 3pm. All are welcome.
---
Transition Year 
Year of Mercy Event at 1.30pm on 20th September in Holycross Abbey.  Speaker: Fr. Peter Verry.
---
Mass for Canonisation of Mother Teresa of Calcutta
Pope Francis will celebrate Mass for Canonisation of Mother Teresa of Calcutta on Sunday 4th September in Rome. Coverage on RTE at 9.10am
---
One Sentence Sermon:
What road do I take?  Well where are you going?  I don't know…. then it doesn't matter; if you don't know where you are going, any road will get you there.
---
Thought for the Week:
The first to apologise is the bravest, the first to forgive is the strongest and the first to forget is the happiest.
---
Fr. Danny 086 – 2402482